NEWS
PROGRAM
TICKET SALE
WHO ARE WE
ARCHIVE
season 2020 - 2021
season 2019 - 2020
season 2018 - 2019
season 2017 - 2018
season 2016 - 2017
season 2015 - 2016
season 2014 - 2015
season 2013 - 2014
season 2012 - 2013
season 2011 - 2012
season 2010 - 2011
season 2009 - 2010
List of works
JUBILEE 100 YERAS
LINKS

---

announcements:
Program season 2019 - 2020
Subject to possible changes in the program
---
TUESDAY 15 October 2019
20.15 p.m.
ALMA QUARTET (Netherlands)
| | |
| --- | --- |
| Marc Daniel van Biemen | Violin |
| Benjamin Peled | Violin |
| Jeroen Woudstra | Viola |
| Joris van den Berg | Cello |
PROGRAM
| | |
| --- | --- |
| Dvořák | String Quartet no. 10, opus 51 |
| Haas | String Quartet No. 1, opus 3 |
| Beethoven | String Quartet no. 12, opus 127 |
Alma Quartet was formed in 2014 and quickly gained reputation as one of the most thrilling ensembles in Holland. Their debut album: Schulhoff Complete String Quartets has received stellar international praise. The Gramophone claimed "this set shoots straight to the top" and also admired the quartet for being "capable of the most seductive playing". The album was chosen for the 2017 Preis der deutschen Schallplattenkritik 'Bestenliste' and was also featured on several German national radio stations including Deutschlandfunk and SWR2, the latter hailing Alma's Schulhoff cycle as the "new reference recording".
Their second album: Alma Quartet: Dutilleux and Glass, just recently released on vinyl, has equally enjoyed immediate critical praise. Receiving 4-stars across the board from major publications, the quartet is noted for their "collective antenna for sophisticated timbres" by the Volkskrant, and for their "carefully forged unity" by the Telegraaf. The album features 'Ainsi la nuit' by Henri Dutilleux and String Quartet No.2 'Company' by Philip Glass.
The quartet has performed at prestigious concert halls including Concertgebouw Amsterdam, Elbphilharmonie Hamburg, Tonhalle Düsseldorf, Sociedad Filarmónica de Bilbao, Süreyya Opera House Istanbul, as well as clubs and other venues such as Volksbühne Berlin, Musis Arnhem, Theaters Tilburg, Paradiso, Melkweg, Hotel Arena, Bimhuis, Kulturbrauerei Berlin, Strecha Lucerny Prague and MCO Hilversum.
They have played captivating events such as Schumannfest, Robeco SummerNights, Classical Music Rave, Musicians Without Borders, Philip Glass & Friends, Down The Rabbit Hole, Klassifest, RCO Opening Night, RCO Club Night, Shoeless Festival, Pop-Kultur Festival, Zürcher Theater Spektakel and TRACKS. They are also frequent guests at major (international) radio and television shows including Podium Witteman on live national television.
Alma Quartet has collaborated with diverse artists such as Jean-Yves Thibaudet, Lisa Batiashvili, Denis Kozhukhin, Philip Glass, Hauschka, Henrik Schwarz, Dauwd, Mees Dierdorp, Nicolas van Poucke, Nino Gvetadze, Aidan Mikdad and Jorinde Keesmaat.
Highlights of the 2018/2019 season include a full recital and TRACKS directed by Frank Lammers in the Concertgebouw Amsterdam and a debut performance at the big hall of the Konzerthaus Berlin with Hauschka.
The quartet will also return to the big hall of the Elbphilharmonie Hamburg with producer Henrik Schwarz and give an exclusive CCMYK album release concert in the Concertgebouw for Entrée Presents.
Homepage: www.almaquartet.com

EXPLANATORY NOTES (Dutch only)
back
---
TUESDAY 12 November 2019
20.15 p.m.
CUARTETO QUIROGA (Spain)
with Javier Perianes (Spain), piano
| | |
| --- | --- |
| Aitor Hevia | Violin |
| Cibrán Sierra | Violin |
| Josep Puchades | Viola |
| Helena Poggio | Cello |
PROGRAM
| | |
| --- | --- |
| Ginastera | String quartet no. 1, opus 20 |
| Granados | Piano quintet in g, opus 49 |
| Brahms | Piano quintet in f, opus 34 |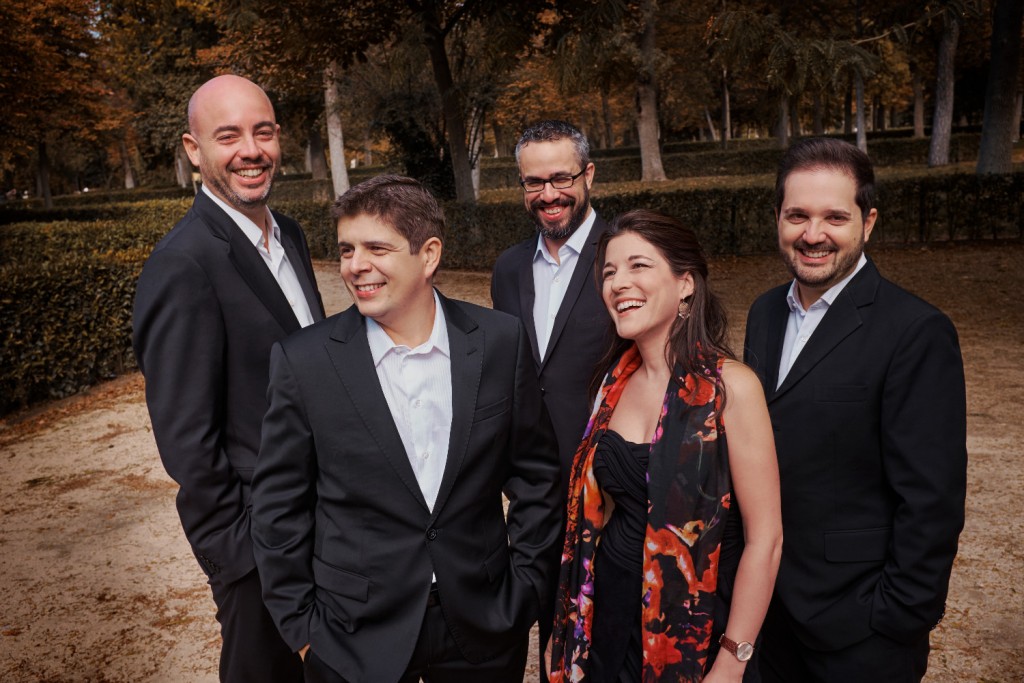 Cuarteto Quiroga, recent winner of Spain's National Music Prize and appointed first quartet-in-residence in charge of the Royal Collection of decorated Stradivarius at Madrid's Royal Palace, has established itself as one of the most dynamic and unique quartets of its generation, winning international acclaim from critics and audiences alike for its distinctive personality as well as its bold and original approach to the string quartet repertoire.
The quartet honours the memory of galician violinist Manuel Quiroga, one of the most outstanding instrumentalist of spanish music history.
The group studied at Madrid's Escuela Reina Sofia with Professor Rainer Schmidt, at the Musikhochschule Basel with Walter Levin, and at the ECMA with Prof. Hatto Beyerle. Other important influences are Johannes Meissl, György Kurtág, András Keller, Eberhard Feltz and Ferenc Rados.
Prizewinners of several major international competitions (Bordeaux, Paolo Borciani, Genève, Beijing, Fnapec-Paris, Palau-Barcelona), the ensemble appears regularly worldwide (Wigmore Hall London, Philarmonie Berlin, Frick Collection and Lincoln Center New York, DaCamera LosAngeles, National Gallery Washington DC, Concertgebouw Amsterdam, Invalides Paris, Martinu Hall Prague, Nybrokajen Stockholm, Auditorio Nacional-Madrid, Heidelberger Frühling, Stadtcasino Basel, Mozarteum Salzburg, String Quartet Biennial Amsterdam, etc.) and was awarded the Spanish National Radio Culture Prize.
Frequent stage partners include Martha Argerich, Veronika Hagen, Valentin Erben, Javier Perianes, Jörg Widmann, Richard Lester, Alain Meunier, David Kadouch, Jonathan Brown, Vladimir Mendelssohn, Tomas Djupsjöbacka, Chen Halevy, Cappella Amsterdam, and the Doric, Meta4, Ardeo and Galatea string quartets.
Strongly committed to chamber music teaching, they hold the String Quartet Chair at Zaragoza's Conservatorio Superior (CSMA), and they are regularly invited to give masterclasses at universities and music conservatories throughout Europe, USA and Latin America.
Their five CD-albums (COBRA & Harmonia Mundi), have been acclaimed by the international press and awarded several prizes and distinctions. "Statements", with music of Haydn, Webern and Sollima won the "CD of the year 2012 Award", given by the Independent Producers Union (UFI). "(R)evolutions", dedicated to the early music of Schönberg, Webern and Alban Berg, was awarded, among several other distinctions, with the label "Exceptional CD" given by Scherzo, Spain's leading music magazine. In 2016 they released two CD titles: "Frei Aber Einsam", dedicated to the Opus 51 quartets by Johannes Brahms (Cobra) and a collaboration with pianist Javier Perianes including the piano quintets of Granados and Turina (Harmonia Mundi). Most recently, they have also released his latest album "TERRA" dedicated to works of Bartók, Ginastera & Halffter. All three recordings have already been praised by such prestigious reviewers as The Strad, Gramophone, BBC Music Magazine (UK), Luister (NL), El País (Spain), Fanfare (USA) and have already received awards and recognitions from several magazines (Scherzo, Pizzicato, Ritmo, Melómano, ICMA, etc.) and broadcasting corporations, such as the Norddeutscher Rundfunk, NDR.
Cuarteto Quiroga has its official residence throughout the year at Madrid's Cerralbo Museum. Mr. Sierra would like to thank Paola Modiano's heirs for the generous opportunity to play the 1682 Nicola Amati violin "Arnold Rosé".

Homepage: www.cuartetoquiroga.com

EXPLANATORY NOTES (Dutch only)
back
---
TUESDAY 10 December 2019
20.15 p.m.
NOGA QUARTET (Frankrijk/Israël)
| | |
| --- | --- |
| Simon Roturier | Violin |
| Lauriane Vernhes | Violin |
| Avishai Chameides | Viola |
| Joan Bachs | Cello |
PROGRAM
| | |
| --- | --- |
| Haydn | String quartet, opus 33 no. 3 |
| Lutoslawski | String quartet |
| Ligeti | String quartet no. 1 "Métamorphoses Nocturnes" |
| Haydn | String quartet, opus 33 no. 1 |
N.b. Prior to the concert of the Noga Quartet, the Gentileschi Quartet of the Rotterdam conservatory Codarts plays the string quartet opus 76 no. 5 by Joseph Haydn.
This pre-concert is given in the Diligentia foyer on the first floor and is accessible without further costs. Start 19.15.
The Noga Quartet follows the great tradition of chamber music that enthrals in performances of some of the greatest compositions of the string quartet repertoire. Since winning first prize in the Melbourne International Chamber Music Competition in 2015, it has been invited to perform in Germany, Austria, Scandinavia, Italy, The Netherlands, Belgium and France. For the Noga Quartet, string quartet playing is the pinnacle of musical expression.
Established in Berlin in 2009, the Noga Quartet has an impressive musical pedigree, with coaching from both the Artemis Quartet and the Alban Berg Quartet. Members have also been privileged to perform in masterclasses with some of world's greatest chamber musicians: Volker Jacobsen, Philipe de Groote, Peter Schuhmayer, Atar Arad, Thomas Riebl, Paul Katz, Timothy Eddy, Miriam Fried and Andras Keller. The quartet is based in Berlin where its members are fully committed to music making at the highest level, also performing with the Berlin Philharmonic, the Deutsches Symphonie-Orchester Berlin, and the Konzerthausorchester Berlin.
With three of the members originally from France, and one from Israel and Italy, the quartet shows a flair for a wide variety of musical repertoire, with an original character to its interpretations and sound.
During its formative years, the Noga Quartet was selected to take part in a number of prestigious international competitions and festivals, including the Premio Borciani in 2014, the Banff International String Quartet Competition in 2010 and 2013, the Osaka International Chamber Music Competition in 2011, the Ravinia Music Festival in 2011 and the McGill Quartet Academy in 2010 and 2012. The quartet received a scholarship from the Ottilie-Selbach-Redslob foundation in Berlin in 2010, and in 2014 won first prize in the competition of the Irene Steels-Wilsing Foundation in Berlin.
Homepage: www.nogaquartet.com

EXPLANATORY NOTES (Dutch only)
back
---
TUESDAY 21 January 2020
20.15 p.m.
MARIA and NATHALIA MILSTEIN (Netherlands/France)
| | |
| --- | --- |
| Maria Milstein | Violin |
| Nathalia Milstein | Piano |
PROGRAM
Beethoven
Sonate no. 6 in A, opus 30
Janáček
Sonate (JW 7/7)
Smetana
"Aus der Heimat"
Grieg
Sonate no. 2 in G, opus 13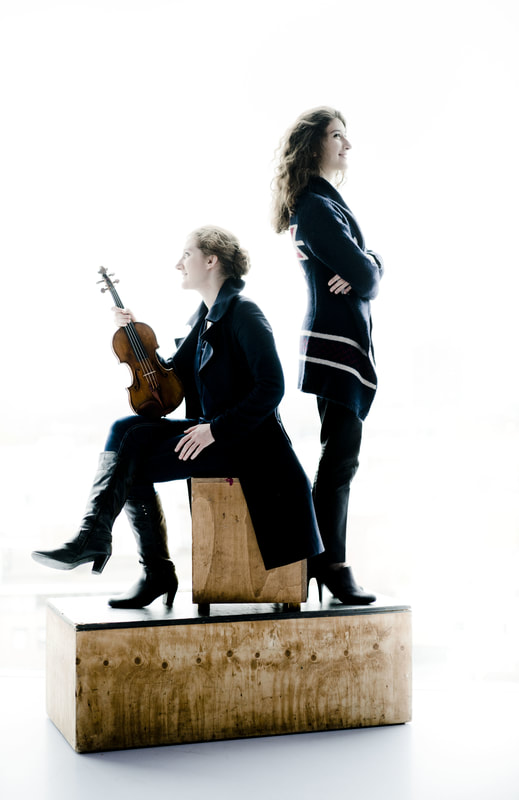 Born in Moscow into a family of musicians, Maria Milstein studied in Amsterdam with Ilya Grubert, in London with David Takeno and at the Queen Elisabeth Music Chapel in Waterloo (Belgium) with Augustin Dumay.
Maria is a prizewinner of major international competitions both as a soloist and as a chamber musician, such as "Città di Brescia" and "Premio Rodolfo Lipizer" in Italy, the ARD Competition in Munich, the Lyon Chamber Music Competition and the Kersjes Prize in the Netherlands. In 2016, Maria is awarded the Fellowship of the Borletti Buitoni Trust, and in 2018, she receives the Dutch Music Prize - the highest recognition for a classical musician in the Netherlands awarded by the Ministry of Culture.
Maria performs extensively across Europe in halls such as the Concertgebouw in Amsterdam, BOZAR in Brussels, Musikverein in Vienna, the Philharmonie of Cologne and Cité de la Musique in Paris. She has appeared as a soloist with a.o. The Netherlands Radio Philharmonic Orchestra, the National Orchestra of Belgium, the Hague Philharmonic, the Brussels Philharmonic and Amsterdam Sinfonietta, and worked with conductors such as Vasily Petrenko, Giancarlo Guerrero, Michel Tabachnik, Jean-Jacques Kantorow, Christian Arming and Reinbert de Leeuw.
A keen chamber musician, Maria formed the succesful Van Baerle Trio together with pianist Hannes Minnaar and cellist Gideon den Herder, one of the leading trios of its generation. After winning the ARD Competition and the Lyon Chamber Music Competition, the Trio made the ECHO Rising Stars Tour in 2014, peforming in famous concert halls all over Europe. The Trio already released two CD's, both praised in the international press, and is presently recording the complete works for piano trio by Beethoven for Challenge Records.
Maria's own debut CD « Sounds of War », recorded with pianist Hanna Shybayeva for Cobra Records and featuring Sonatas by Poulenc, Janáček and Prokofiev, received lavish reviews in the international press and won the Edison Klassiek Prize 2015 in the category "best chamber music album". In October 2017 her second album "La Sonate de Vinteuil", recorded with pianist Nathalia Milstein is released on the French label Mirare, and is voted "best CD of 2017" by the Dutch press.
Maria plays on a violin by Michel Angelo Bergonzi (Cremona, ca. 1750), on loan from the Dutch Music Instruments Foundation, and holds a teaching position at the Conservatory of Amsterdam.
Born in 1995 to a family of musicians, Nathalia Milstein starts the piano at the age of 4 with her father Serguei Milstein and enters his class in the Geneva Conservatory of Music in 2009. In 2013, Nathalia enters the class of Nelson Goerner at the Geneva High School of Music, where she completes her Bachelor and Master's degrees with distinction. Since 2017, Nathalia Milstein is studying at the Barenboim-Said Akademie in Berlin with Nelson Goerner.
In May 2015, Nathalia launches her international career by winning 1st Prize at the Dublin International Piano Competition and gets engagements all over Europe and North America in the most prestigious halls, such as the National Concert Hall in Dublin, the Zankel Hall in New York, the Wigmore Hall in London, the Gewandhaus in Leipzig. In 2016, she makes a brilliant debut with the Orchestre Philharmonique de Radio France conducted by Marcelo Lehninger.
Nathalia is a prizewinner of several competitions since her young age: she receives the First Prize at the « Flame » Youth Competition in Paris and the First Prize with distinction three times in a row at the yearly competition organized by the Geneva Conservatory of Music. In 2011, Nathalia receives the First Prize in the category « 16 and under » in the 4th Manchester International Concerto Competition for Young Pianists, where she performs Chopin 1st Piano Concerto in E minor with the Manchester Camerata. In 2013, she is awarded the Second Prize in the Grand Concours International de Piano in Corbelin (France) and in May 2014, the First Prize in the category "Young Pianists" of the Adilia Alieva Piano Competition in Gaillard (France).
Recently, Nathalia was awarded the 2017 Young Soloist Prize by the Médias Francophones Publics. Nathalia has received valuable advice from renowned professors and pianists such as Daniel Barenboim, Mikhail Voskressensky, Elena Ashkenazy, Vladimir Tropp, Jan Wijn, Enrico Pace or Menahem Pressler. Nathalia performs in France and abroad, giving solo recitals and chamber music concerts throughout Europe, appearing in major festivals such as La Roque d'Anthéron, Lille Piano Festival, New Ross Piano Festival, West Cork Chamber Music Festival or Zaubersee Festival. For several years she has been playing in duo with her sister violinist Maria Milstein. Their duo album "La Sonate de Vinteuil" has been released on the French label Mirare and received warm welcome from critics throughout Europe (for more information about the duo click here). Nathalia's debut solo CD, featuring works of Prokofiev and Ravel, is released in March 2018 on Mirare. Since September 2018, Nathalia has joined Andras Schiff's studio at the Barenboim-Said Akademie in Berlin. Homepage: www.mariamilstein.com and www.nathaliamilstein.com

EXPLANATORY NOTES (Dutch only)
back
---
TUESDAY 24 March 2020
WEDNESDAY 2 September 2020
20.15 p.m.
SIGNUM QUARTET (Germany)
with Bram van Sambeek (Netherlands), bassoon
| | |
| --- | --- |
| Florian Donderer | Violin |
| Annette Walther | Violin |
| Xandi van Dijk | Viola |
| Thomas Schmitz | Cello |
PROGRAM
| | |
| --- | --- |
| Fagerlund | "Woodlands Variations", quintet for bassoon and string quartet |
| Du Puy | Andante in A minor for bassoon and string quartet |
| Schubert | String Quartet No. 13 in A minor (the Rosamunde Quartet), D. 804, opus 29 |
Thanks to its rousing and lively interpretations and individual programme concepts, the Signum Quartet has made its mark on the international quartet scene and has established itself as one of the most distinguished ensembles of its generation.
Intensive studies with the Alban Berg Quartet, Artemis Quartet and the Melos Quartet as well as collaborations with György Kurtág, Walter Levin, Alfred Brendel, Leon Fleisher and Joerg Widmann have shaped the artistic development of the Signum Quartet, which has won numerous awards (German Music Competition, Premio Paolo Borciani, London International String Quartet Competition) and has been accorded intensive support (i.a. BBC New Generation Artists, stART-Programm/ Bayer Kultur).
Concert appearances have taken the Signum Quartet to international podia from Madrid and Barcelona to Basel and Paris. The quartet has performed at the Hamburg Laeiszhalle, the Pierre Boulez Saal and Berlin Philharmonie, the Gewandhaus Leipzig, the Luxemburg Philharmonie, the Concertgebouw Amsterdam, the Konzerthaus Vienna, the Wigmore Hall London, the Boston Harvard Musical Association as well as at the Schleswig-Holstein, Rheingau and Schwetzingen Music Festivals and at the BBC Proms.
The Signum Quartet's discography is a testament to their stylistic range: Next to the greats of the quartet literature, there are rarities such as the quartets of Ludwig Thuille and a recording of quartet movements.
Their recording 'No.3' (Bartók, Berg and Schnittke) was awarded the International Classical Music Awards 2014 'Best Chamber Music Recording'. Subsequent recordings include "soundescapes" (Ravel, Debussy, Adès) and "Alla czeca" (Suk, Schulhoff, Dvorák). Most recently, the quartet has released "Aus der Ferne" with works by Franz Schubert, which has met with universal acclaim and was awarded the Diapason d'Or for September 2018.
Regular collaborations with contemporary composers are an integral aspect of the Signum Quartet's artistic work. Bruno Mantovani dedicated his String Quartet No. 3 to the ensemble. In 2019, the quartet will release premiere recordings of works by Erkki-Sven Tüür and Kevin Volans.
In 2015, the quartet launched its innovative social media project #quartweet, where composers of all ages and abilities are invited to tweet a short quartet of 140 notes or less on Twitter. The project has received much media attention and been featured on Deutschlandfunk, BBC In Tune and BR U-21. Contributing composers include Grawemeyer Award winners Brett Dean and Sebastian Currier, Pulitzer Prize winner Caroline Shaw, Bruno Mantovani, and Kevin Volans.
Chamber music partners of the quartet include Elisabeth Leonskaja, Joerg Widmann, Igor Levit, Nils Moenkemeyer, Adrian Brendel and Dominique Horwitz.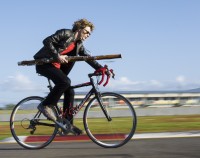 Bram van Sambeek (1980) was the first bassoonist ever to receive the highest Dutch Cultural Award in 30 years: The Dutch Music Prize, handed out to him personally by Minister of Culture Ronald Plasterk in 2009. On this occasion, Bram played the bassoon concerto by Gubaidulina with the Rotterdam Philharmonic and chief conductor Seguin. De Telegraaf newspaper wrote about this performance: "He uses his instrument freely as a mouthpiece, conjures the finest timbres, and is technically capable of doing anything." In 2011 he won a Borletti Buitoni Trust Award, and he has been admitted to The Chamber Music Society Two programme of New York's Lincoln Center. In 2018 Bram won the BBC Music Magazine Concerto Award for the premiere recordings of the bassoon concertos by Kalevi Aho and Sebastian Fagerlund.
Bram van Sambeek performs regularly as a soloist with orchestras such as the Lahti Symphony Orchestra, The Gothenborg Symphony, the Netherlands Chamber Orchestra, the Oulu Symphony, and the South Netherlands Philharmonic. Many composers, such as Vanessa Lann and Sebastian Fagerlund, have written concertos for him.
From 2002 until 2011 Bram was Principal Bassoonist of the Rotterdam Philharmonic Orchestra and since 2009 he has been teaching the bassoon at the Conservatories in Rotterdam, Amsterdam and The Hague. Last season he started a professorship exclusively at the Hochschule für Music und Tanz in Cologne. Bram has taught masterclasses at schools like Bloomington Indiana, the Royal College of London, and the Conservatory of Busan, Korea.

Homepage: signumquartet.com en www.bramvansambeek.com

EXPLANATORY NOTES (Dutch only)
back
---
TUESDAY 7 April 2020
TUESDAY 28 SEPTEMBER 2021
20.15 p.m.
QUATUOR DANEL (France)
witht Adrien La Marca - altviool en Christian-Pierre La Marca - cello
| | |
| --- | --- |
| Marc Danel | Violin |
| Gilles Millet | Violin |
| Vlad Bogdanas | Viola |
| Yovan Markovitch | Cello |
PROGRAM
| | |
| --- | --- |
| Sjostakovitsj | String quartet no. 4 in D, opus 83 |
| Tsjaikovski | String sextet in d, opus 70 "Souvenir de Florence" |
Unfortunately the program had to be reduced a bit due to the Corona restrictions.
The Quatuor Danel was founded in 1991 and has been at the forefront of the international music scene ever since, with important concert performances worldwide and a row of groundbreaking CD recordings. The quartet is famous for their bold, concentrated interpretations of the string quartet cycles of Haydn, Beethoven, Schubert, Shostakovich, and Weinberg. Their lively and fresh vision on the traditional quartet repertoire has delivered them subsequent praise from public and press. The other part of their force lies in the collaboration with major contemporary composers such as Wolfgang Rihm, Helmut Lachenmann, Sofia Gubaidulina, Pascal Dusapin Jorg Widmann and Bruno Mantovani.
Russian composers have a special place in the Quatuor Danel's repertoire. They have championed all string quartets by Shostakovich and recorded the complete cycle for Fuga Libera in 2005. This box-set was re-issued by Alpha and still counts as one of the benchmark interpretations of Shostakovich' quartets. The Danel were the first quartet to record the other great string quartet cycle of the twentieth century: the 17 quartets by Mieczyslaw Weinberg. Their performance in Manchester and Utrecht was the first time ever live interpretation of the complete Weinberg cycle worldwide.
Education is also at the heart of the activities of the Quatuor Danel. An essential part of their mission is to pass on their knowledge, their experience and the musical heritage they received from their own mentors: members of the Amadeus and Borodin Quartets, Fyodor Druzhinin, Pierre Penassou, Walter Levin and Hugh Maguire. Since 2005, the Quatuor Danel is quartet in residence at the University of Manchester, where they uphold a tradition of coaching and collaborations with world-renowned musicologists. Since 2015, they also teach regularly at the Netherlands String Quartet Academy in Amsterdam. They gave classes at the University of California, Los Angeles (UCLA), University of Maryland and Skidmore College, at the Taipei National University of the Arts, at Conservatoire of Music and Dance Lyon the Conservatoires of Lille and Nice and at the Kuhmo Chamber Music Festival.
The quartet's current diary will take them to the major concert halls in Brussels, Amsterdam, Paris, London, Madrid, Vienna, Hambourg, Leipzig, Milano, Taipei, Tokyo, New York, Washington, Los Angeles and San Francisco, but they are also comfortable playing in lesser known intimate venues. Quatuor Danel is a regular guest at festivals such as Ottawa, Kuhmo, Cork, Lofoten, Rosendal, Schleswig-Holstein, Bregenz, Schostakowitsch Tage Gorisch, Luzern Zaubersee, Sakharov Festival, Richter Festival, Enescu Festival, Fayence, Luberon, Montpellier, Folles Journées de Nantes. Present seasons the Danel will be featuring a series of quartet cycles around the world: the complete Shostakovich and Weinberg cycles at Phillips Collection Washington, Wigmore Hall, Muziekgebouw Amsterdam and TivoliVredenburg Utrecht, Philharmonie de Paris, Elbphilarmonie Hamburg, Complete Beethoven cycles sound in Jerusalem, Taipei, Lyon, Badenweiler, Manchester and finally in Utrecht.
In October 2016, the Quatuor Danel started a 3-year residency in Utrecht, consisting of concerts, masterclasses, lectures and unusual collaborations with other artists. The Danel's will be in residency in Wigmore Hall for three years in 2019.
Homepage: www.quatuordanel.eu/
back
---